Tracy's back to finish up the week with another lovely tutorial. This time on creating an envelope-back stenciled pillow case. Now who doesn't love a "new" pillowcase or two? And remember, if you'd love to pin this tutorial, pin it from this link. I hope you enjoy!
---
This is my last tutorial with you guys, so I want to tip my virtual glass and say 'cheers' to diy-ing handmakery, recycling, sustainability, entrepreneurialism and following your dreams. Thank you so much everyone.
xoxo
Tracy
---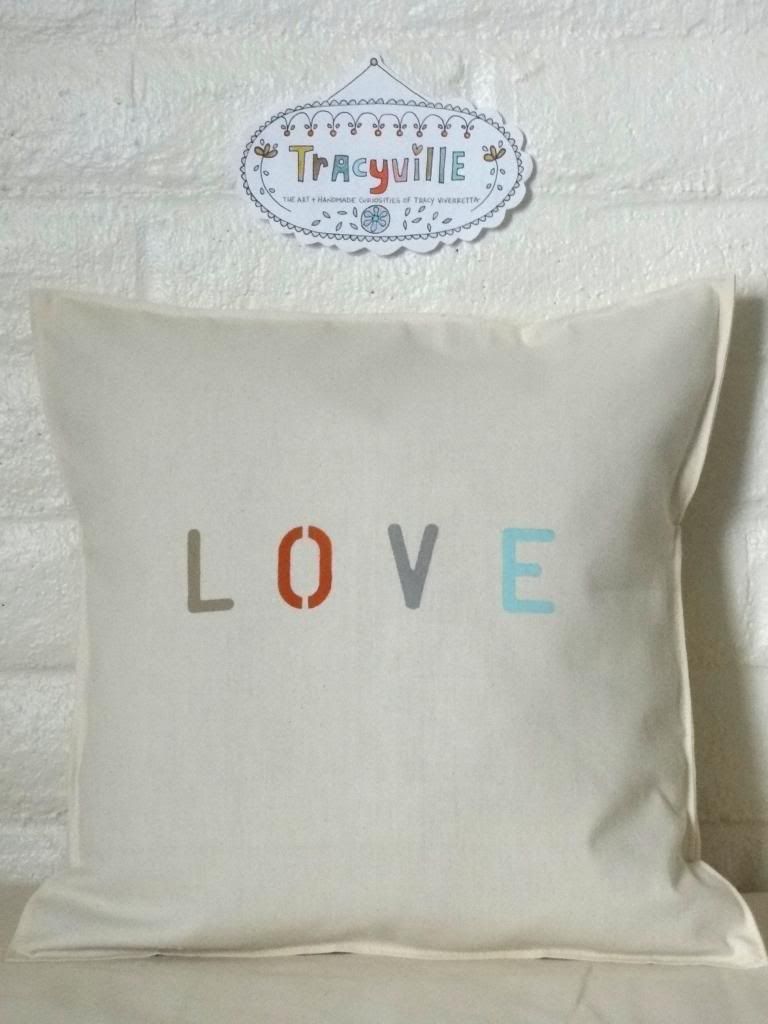 Envelope pillows are my go-to pillows to make because they're as easy as 1, 2, 3. Le
t's get it started....
.fabric of choice or unwanted sheet (like mine)
.acrylic paint
.stenciling paintbrush (other paintbrushes work too)
.stencils
.old pillow (for insert)
.scissors
*fabric suggestions: muslin, drillcloth, or any plain colored cotton
1
. Cut a long rectangular piece of fabric 42" long x 19" wide. The finished pillow will be 18" x 18".
2
. Fold over the unfinished end 1/4" and press flat. Fold it over 1/4" again and press the seam flat. Do the same thing for the other unfinished end.
3
. Sew the seams that you just pressed, remembering to stitch back & forth each time you begin and end a seam.
4
. Now that you've sewn the seams on both ends, overlap one end over the other, creating an 18"x18" square. Pin the fabric in place along each side. Sew your seam about 1/2". (Always remember to secure your stitching by sewing back & forth at the beginning and end of seams. In high school Home Ec, they taught us to sew forward 5 times, back 5 times and forward again 5 times).
5
. To keep your seems from unraveling along the unfinished edges, I'd suggest doing a zig-zag stitch. Turn your pillowcase inside out and stuff it with old, pillow (like I did) or you can make a new pillow insert using fiberfill. That's it! We're done with the sewing portion of your pillow. Now let's stencil away.
NOTE: You may be wondering why we didn't stencil before we stitched the pillow together. It's simply a matter of preference. I prefer to stencil my pillows after they're made, but you can do yours in another order. However, if you want to embellish your pillow with other things like rick-rack, buttons, felt, etc., I suggest you embellish before sewing it all together.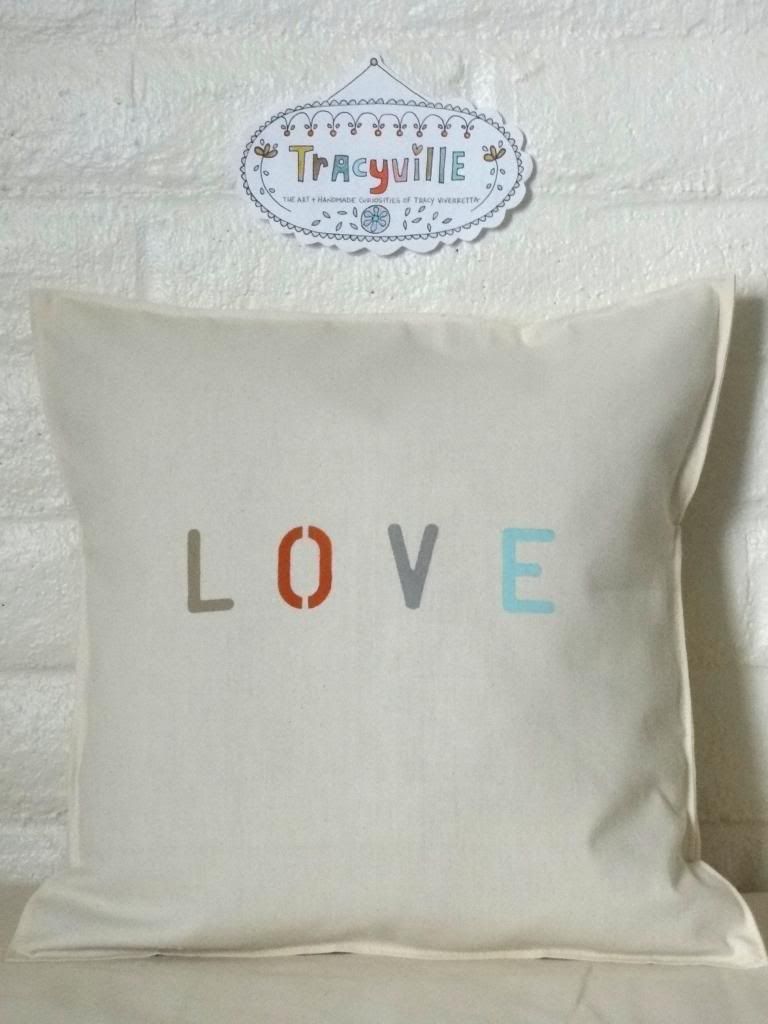 6
. Lastly, I simply eyeballed where I wanted to put my letters in the center of my pillow. Again, you can do it differently by measuring with a tape measure or whatever is most comfortable for you. Oh, I almost forgot to add that I did some topstitching along the outer edge of my pillow because I wanted another visual element besides the stenciling, but again, you can add any elements you want. It's all about what you want on
your
pillow. :)
Voila'! There you have it - the basic formula for making an envelope pillow, so now you can make them for your nest, for loved ones, special occasions, gifts, and holidays. Enjoy!
NOTE
: Heat seal the paint onto your pillow by placing a thin piece of fabric over the design and dry iron it - no steam please. Set the iron to the fabric setting that your pillow is made from and iron the design side to side and up and down for a few minutes. Be mindful not to let the iron sit on the design, as you don't want to scorch the pillow. I also recommend washing your pillow inside out on a gentle cycle.
By the way, it's awesome how new this pillow looks even though it was made using recycled fabric. I love recycling!!
---
I think we all are convinced how much Tracy loves recycling. Her tutorials provided this week and last have definitely proven that. And recycling is a beautiful thing. Again, if you choose to pin this tutorial, pin it from here.