I'm going to expand on yesterday's topic ,which was about promoting your blog. Today, I've got some tips for creating new blog content. Enjoy!
---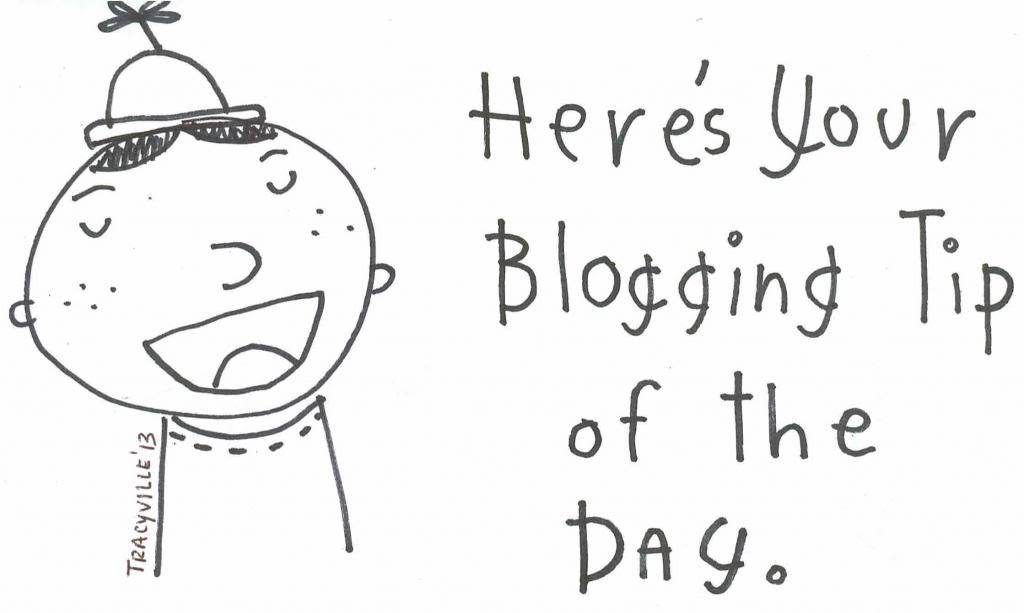 15 Tips For Creating New + Fabulous Blog Content
Being the author of your own blog has its challenges. There are times when you question the content of your blog, what topics you should post about, should you delete a regular feature - or two, should you create new content, what will that new content be and when should you launch it. If this is a subject that concerns you from time to time, here are some tips on creating new blog content.
1. Group Brainstorming - get on your social media sites and ask your followers for post ideas. Go to the source to find out what they want to see, what they don't want to see, what they want to see more of etc.
2. Make a 'Favorites List' – a list of your favorite topics, favorite blogs, favorite people in your industry and favorite things, as they relate to your blog.
3. Make an 'Ideas List' - I have found that ideas for blogging come from everywhere so it has paid off for me to make a list (and keep a notebook nearby for when ideas pop up).

4. Interview someone well known in your industry or someone who has a large following. People are always interested in people who are already popular.
5. Write opinion based posts on something recent or even not so recent, but recognize that readers may have opinions about your opinions.
6. Write about things that are attached to things that are trending right now.
7

. C

ustomers like to know they're being heard, so why not address customer's concerns, questions, comments, etc., on your blog. If you've received an interesting email or question, consider addressing it on your blog.

8. Re-post older posts. We get new readers all the time on our blogs and on days when you're super busy or don't have a prepared post, this is a great time to repost an older post. Plus, you can tweek it slightly and freshen it up a bit.
9. Share your success. If your blog has become quite popular, people will want to know how you got there and what you learned along the way. (This is up to you if you want to share this info).
10. Share your business hardships. Sharing parts of your business experiences where you've fallen down, learned things the hard way, etc., can be a great way to find people who have also had business struggles in the same way and how they handled it. (Again, it is up to you if you want to share this info).

11. Stay abreast of what's going on via the news outlets, other blogs, etc., as they can be great inspiration for your blog content.
12. Find out what your audience likes by tracking social media hashtags relative to your brand. By finding out what they like, you can write content that relates to their interests.
13. Search your niche on Pinterest and see what gets the most pins and likes and incorporate that content into your blog.
14. RSS feeds bring tons of great information to your virtual doorstep that you can turn into content for your blog.
15. Let's not forget movies, books, art, zines, family gatherings, people, the things they say and society at large can be a great inspiration for the blogger. If you live in a large city that has lots of interesting looking people and lots going on, even hitting the streets and people watching can inspire you. Inspiration comes from everywhere for a blogger. All you have to do is open your eyes and your spirit and absorb what going on around you. :)
---
Isn't this list amazing?! I have been reading on other larger blogs about how they go about keeping their blogs going, managing their content, etc. so this topic is definitely of interest to me. Even though I'm on blog hiatus for the rest of this week, I still managed to jot down blog notes and ideas for future posts. I'm such a blog-on-the-moment type gal, but it surely isn't the most effective way. So scheduling posts is working better for me (even though secretly I want to tell you everything right.now. lol).
Thanks again, Tracy, for these blogging tips. And if you're new to this page, you can find Tracy via her two blogs -
Tracyville
and
One Brown Crafter
.