Hello friends. Today I'm happy to have Hannah from the Wonderfully Sewn blog guest post for me today. I'm always amazed about the wealth of insight in such a wonderful young lady. She's a thinker and that's one of the things I love so much about her. Enjoy!
---
Hi y'all! I'm Hannah from
Wonderfully Sewn
! I am so excited to be guest posting on Libby's blog today. We all need a little blog sabbatical once in a while, so when Libby asked if I could guest post for her while she takes a break, I was stoked to!
So today, I have this post ready for all of you ladies, giving my tips on establishing healthy, good relationships. Enjoy!
20 Do's and Don'ts of Relationships
Do
be yourself and let your personality shine. When couples say that they balance each other out, it is because their
different
character traits combine well. Not because they sacrifice or hide parts of themselves to seem more fun or appealing.
Don't let it all hang out and spill your deepest secrets to someone you have just become interested in.
Do
establish physical, mental, and spiritual boundaries you and your partner will set out to achieve. Discuss them when you begin dating.
Don't
expect him to already know what you are expecting. Communication is a necessary and extremely important part of being a relationship.
Do
have, at least, an idea of what you'd like those boundaries to be before you have met Mr. Magical.
Don't
expect Mr. Magical to be magical. He is a broken human being with flaws and imperfections. He is never going to meet your expectations if you set ones that St. Paul would struggle to meet.
Do
encourage, support, and hug your guy. It's also okay to let him know if he's hurt you, messed up, or been a jerk.
Don't constantly rebuke or criticize him. It's discouraging to him, and he'll begin to think he can't meet your standards.
Don't look for an Abercrombie model when you are not a Barbie. #nobodyis
Don't
advertise if you're not willing to sell.
Do
wait. Even when it's hard to. God designed sex for marriage, because it's 100x better His way, not society's way. Not everything that is satisfying in the moment is satisfying in the long run.
Do
be patient and remember that guys are supposed to take the first step on most things. As
Jeff Bethke
says, if
you
are constantly pursuing and taking the first step: The boy will become lazy and begin to expect it. And you will be stuck doing that for the rest of your life. And no girl wants that.
Do
take note of how he treats his mom. It's an indicator of how he will treat you.
Don't
be unequally yoked. I don't know how to say that without sounding totally corny and preachy. But it's just not a good idea. I have friends that have, and they love their guy. But when it comes down to it, they know something isn't right, and usually they don't have the courage to break off the relationship.
And why is being equally yoked important? Because the spiritual part of your being is what shapes you. Even when your spirituality means a disbelief in any sort of God, it still shapes who you are. And when that part of you doesn't match with your partner's, it throws off the relationship and brings in unnecessary complications.
Don't
broadcast your relationship problems on social media. It benefits no one.
Do
find joy and know how to be happy before becoming involved in a relationship.
Don't
think that being in a relationship will bring about lasting happiness or fill a hole.
Don't
believe that you can convert someone. If they are beginning to pursue a relationship with Christ, it's awesome to help them, answer questions, and be their friend. But he's gotta be committed to Jesus before he becomes committed to you. That sounded a little harsh... but it's true.
Do
take it slow, build a relationship off of trust and Jesus, and accept that it won't always be peachy.
Do
enjoy whatever the relationship brings, be present, and cherish all the memories you two make.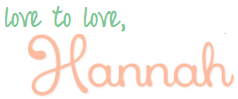 ---
Thanks, Hannah, for such insight. I really don't think I thought on this level in high school. Knowing me, I was probably stuck in some fantasy world or in a stack of books. Is there anything you all would like to add? Any words of wisdom especially for teens or young adults?
XOXO,